Plate One British & Canadian Line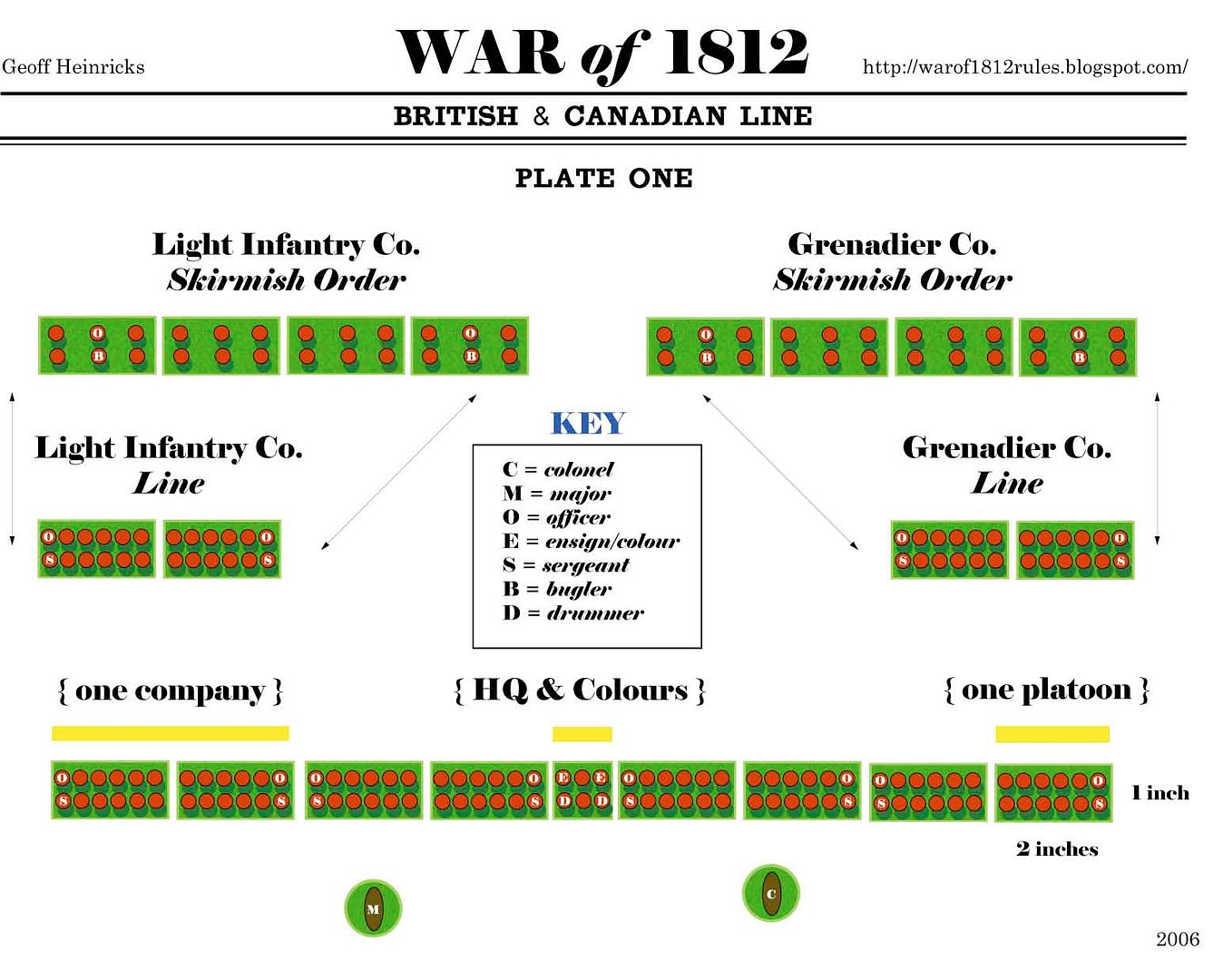 Two basic plates. They are in jpg format, so they may not print the very best possible, but I have pdf files of each plate, and once I find a way to link them, they might be better to print out.
The first baseing plate was done to size, so with a colour photocopier and a pair of scissors (maybe some glue and foam-core board) you can try the units (and rules), as they get plopped out in dribs and drabs.
It is impossible not to be greatly influenced by JC's
The Waterloo Campaign in Miniature
.
After all, it's a visual hobby in great part.